Are you looking for a new POS solution? Do you know SoftPOS vs mPOS, which one is the best? Do you know you can provide better mobile checkouts and superior customer service with SoftPOS app? Do you know you won't have problems(i.e battery and security issues) with mPOS solutions when using SoftPOS solution? Last but not least, do you know you will save from costs with SoftPOS technology? We will look into how SoftPOS solution helps you to grow your business by addressing your issues with mPOS solutions.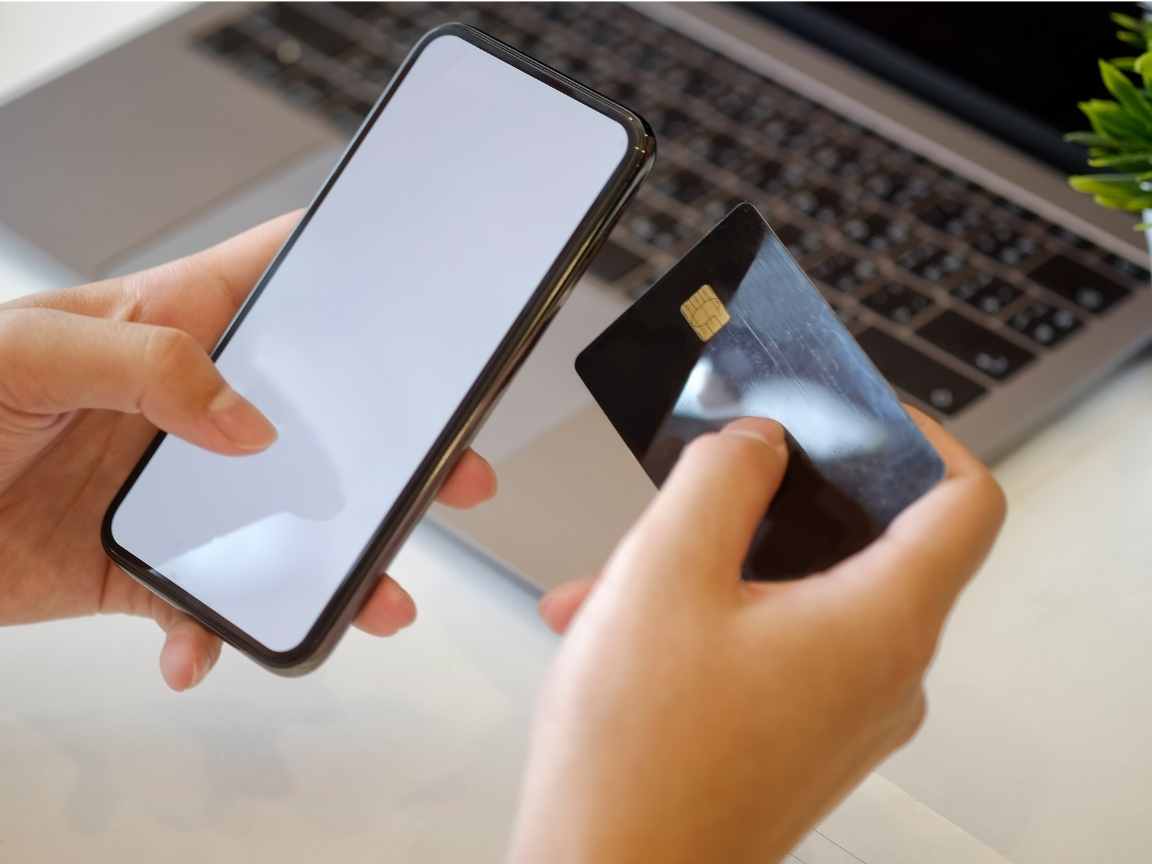 SoftPOS vs mPOS
Over the past few years, the mPOS market shows continuous growth. Even larger retailers are adopting the technology to give their customers better service to improve their satisfaction. A 2020 study from Research and Markets found that the mPoS terminals market is poised to grow by $ 6.01 bn during 2021-2025 progressing at a CAGR of 20% during the forecast period.
However, a recent breakthrough technology SoftPOS, just coming into our lives, offers many more advantages than mPOS technology.
An mPOS solution is a smartphone or tablet app along with an external card reader that works as an electronic point-of-sale terminal (POS terminal).
Like mPOS solutions, SoftPOS solutions are also a smartphone or tablet app that works as a POS terminal. But there is a significant difference: There is no external card reader in SoftPOS. The smartphone or tablet itself works as a POS terminal without an external card reader.
Why does that matter? What does the SoftPOS solution address? What are the advantages of using SoftPOS solutions rather than mPOS solutions?
Now, let's look into the benefits that SoftPOS offers on top of what mPOS solutions offer.
Portability
Portability is a cool feature for constantly mobile businesses, such as food trucks, home and repair services, sports venues, flea markets, and market vendors, to conduct credit card and debit card transactions on the go.
While mPOS solutions offer portability, it requires carrying a hardware device in your pocket along with your mobile phone. To perform a payment transaction, you need to first make sure if the mPOS device is turned on and paired with your mobile phone.
With SoftPOS, there is no need to carry additional hardware in your pocket. You just need to carry your mobile phone. The SoftPOS app runs on your mobile phone.
Battery Life
Battery life is a downside of mPOS devices. Many retailers who've adopted or experimented with mPOS say one of their biggest issues is battery life. When not connected to a power source, mPOS devices usually won't last a full workday. With an mPOS device, the maximum number of transactions with EMV chip cards is around 400 or 500. So, it is quite possible to have your battery finish in the middle of the day or the middle of transactions. Consider the scenario where it is rush hour and a lot of clients are pouring into your store and suddenly you realize that the battery is up to finish. This will be very frustrating.
It is less likely you will have a battery issue with the SoftPOS app. The app runs on your mobile phone and consumes the battery of the phone. As the mobile phone is the key item for all of us, we always keep the battery up. We may forget to charge our mPOS device, but we never forget to charge the mobile phone.
Fraud
Even though there are some advancements in mPOS technology like end-to-end encryption, we are still far from saying that these devices have the same strong software and hardware standards as mobile phones. mPOS devices may be vulnerable to Remote Code Execution (RCE) attacks. With this vulnerability, it is possible to gain access to the whole operating system of the device. Also, for most of them, strong physical security measures are not in place to secure mPOS devices while they are unattended or recharging.
The vulnerabilities to fraud cases have been discovered in several mPOS devices popular in both the U.S. and Europe. mPOS devices work by communicating through a Bluetooth connection to a mobile application. The application gets the data from the device and sends it to the acquirer. By intercepting the transaction it is possible to manipulate the amount value of magstripe transactions.
One of the most common fraud cases is the fraud app sending random commands to mPOS devices to influence the client's behavior. For example, a fraudulent merchant app gives a false message on the app screen saying that the payment was rejected and asking the client to perform another transaction. So, multiple transactions are performed and approved by the acquirer, but the client thinks that these transactions are rejected. In this scenario, the fraudulent merchant will get funds to its account from the acquirer for all these multiple transactions.
Another fraud case is to force customers to use a more vulnerable payment method (such as magstripe) in order to easily perform fraud transactions.
With SoftPOS, there is no Bluetooth connection as there is no need for an external device to communicate. The amount and all other transaction data are secured by the SoftPOS solution and there is no way to intercept this data unless the fraud merchant gets control of the operating system of the mobile phone. Moreover, there must be a mobile software protection app on the mobile phone as per PCI regulations.
With SoftPOS, when a fraudulent merchant app tries something like the false message or manipulating transaction data, it is immediately detected by the Attestation and Monitoring service, which is a mandatory service for SoftPOS solutions as per PCI regulations. Attestation and Monitoring service blocks the SoftPOS app in real-time and informs relevant people such as operation staff.
Thefts and Losing
Mobile devices and mPOS terminals can be targets for theft or hacking, which can be costly for retailers and potentially disastrous in terms of payment security and brand image. mPOS devices are not a core accessory for us like mobile phones. You may forget it somewhere or you may drop it out of your pocket. You may not be aware all the time the device is in your pocket.
You will not have such a problem with SoftPOS. A survey conducted by Bank of America reports that 91% say that their smartphone is very important and for 60% it is even more important than their daily coffee. For 96% of Millenials (people aged 18–24) the smartphone is very important and for 93% it is definitely even more important than deodorant and for 93% more than having a toothbrush. This means that: you always know that your mobile phone is with you and the battery is full.
When you lost your mPOS device, there is no way to inactivate the device. So, any fraudulent merchant may try to perform transactions with the device. As the device has the acquirer keys embedded in it, it may be possible to fake the acquirer host to consider it is a legitimate transaction.
When you lost your mobile phone with SoftPOS app on it, you just need to inform your payment provider of customer service. The customer service operator enters this information into the Attestation and Monitoring service and the service blocks the SoftPOS app on the mobile phone.
Convenience
To provide mobile checkouts and superior customer service, store reps need to be able to carry their mPOS solutions easily. mPOS solutions include an mPOS device and a mobile phone. Unfortunately, most cases designed to carry these devices are heavy and cumbersome, which makes them inconvenient to use in-store or on the go. If a sales rep has a mobile phone in one hand and an mPOS device in the other, it can be difficult to access applications such as barcode scanning, product info, price tables.It will be a similar experience for on-the-go merchants and it will be clumsy to perform a transaction.
The user experience is much better with the SoftPOS solution as there is no device other than your mobile phone. You just need to open the SoftPOS app on your mobile phone, enter the transaction amount, ask the client to tap his/her card/wallet and complete the transaction. You can easily access other applications on your mobile phone to check prices, scan the barcode, see the product inventory, and so forth.
Cost
When you use mPOS solutions to perform credit debit transactions, you need to pay your service provider an mPOS device fee on top of the transaction commission. SoftPOS solutions don't need an external device as in the mPOS solutions. This eliminates you to pay a hardware fee as well as a maintenance fee for the hardware.
Hardware Issues
Hardware devices always come with potential issues in nature. It may be a malfunctioning part of the device, operating system-related issues, firmware-related issues, and many other hardware-related issues. Most of the time, hardware issues require the replacement of the device and it may take pretty much time to get a new device. Especially, for small merchants, time is essential and it is crucial to get the payment devices up and running very fast.
Activation Time
For small merchants, it is crucial to get the payment acceptance ability in a short time. mPOS device requires to be tested, key injected, O.S downloaded before being delivered to the merchant. And all these operations take quite a bit of time, not less than at least 4-5 days.
SoftPOS solution can easily be activated on your mobile phone. You don't need to wait for additional hardware for days, maybe for weeks. Once your business is approved by your acquirer or service provider and once you are given a merchant account, you just need to download the app from the app store and activate it. It is quite easy and quick.
Design and Aesthetics
The design and aesthetics of devices play an important role in the adoption of mobile checkout systems in retailers and other businesses. Innovative retailers want to project a forward-thinking and positive brand image, and they take care to cultivate the right aesthetics in their customer experience — this extends to their mPOS solutions as well. mPOS devices need to be more than just a tool or technology for accepting payments. Retailers want to show they are ahead of the curve and want their mPOS solutions to convey that image accordingly. Therefore, device designs must be sleek and modern looking rather than clunky or uninspired. Currently, most mPOS devices have lacked such a design and aesthetics.
Conclusion
If you're starting a new business, if you want to take payments on the go, if you want to provide a better mobile checkout service, if you want to take payments anywhere in your store (i.e pay at the table, pay at the line, pay at the curbside) then SoftPOS will be the best solution for you. It is the right time to rethink your payment acceptance strategy based on this new breakthrough technology, which is SoftPOS. You can find information about Fairbit SoftPOS solution on this page.